Question & Answers, Create Stories and Whispers
Open Web Version
Spinym instantly connects you with the people around you.
See what your friends think of you, answer open or anonymous questions and ask others the things you have never dared before.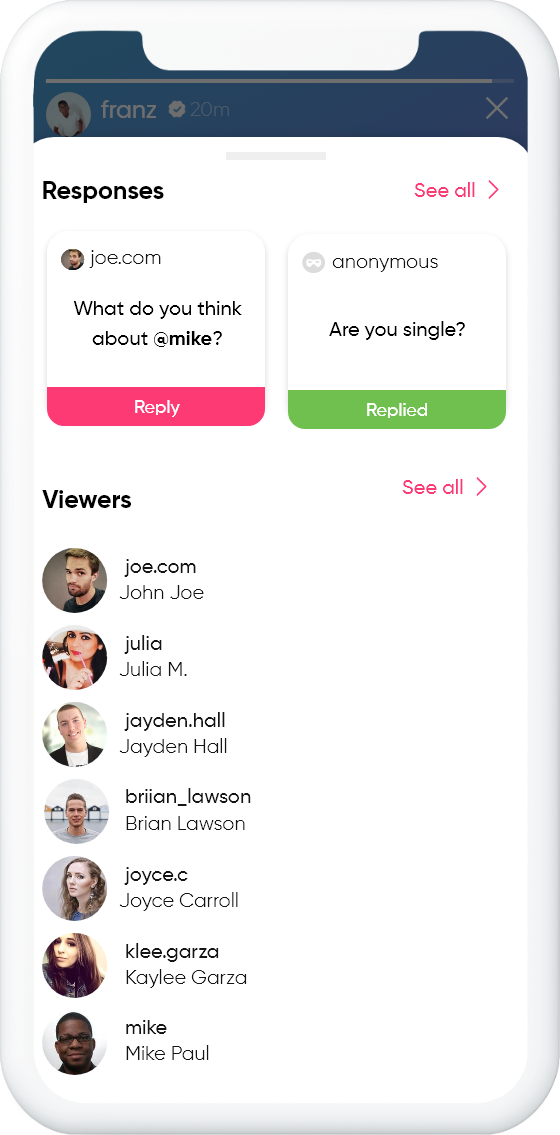 Create Stories
Ask people anything in your Story, it can be a Poll, a Question Sticker or Emoji Rating. Share your Story and get tons of replies. Share your response with others.
Talk with people nearby
Whispers are exactly what your community is missing. You can communicate with others nearby anonymously in Channels. Say anything about anything. Depending on what you are talking about, you can put it in a channel for others to easily find it.
Share your Profile 🔥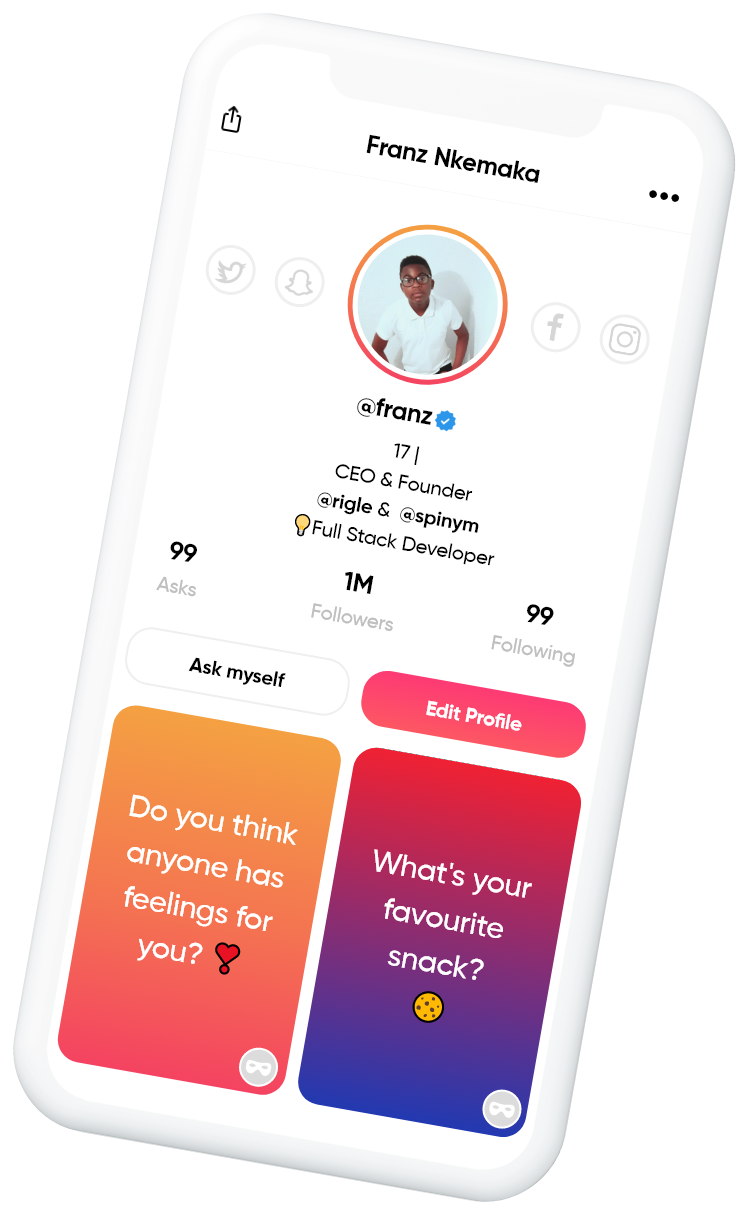 Spinym is fun but more cooler with friends, invite them and have fun!
Open Web Version